Bike Smart Phone and Side Mirror Mounting
_ School; Parsons the School of Design
VECTOR is the smartphone and side mirror bike mounting on the bike for driving safe and gives drive information to the delivery driver. The VECTOR helps the driver use their smartphone to find their destination quickly and see the side mirror to drive safely.
Recently, bike driver delivery increase in the United States. Especially, e-commerce development and the Coronavirus pandemic situation  promote bike delivery services. So, bike drivers have a more busy workday. In a city like New York, there are always busy and confused traffics and information. In this situation, they always have to find their destination and drive safely.
I propose the mounting device that has smartphone holder and side mirror on the bike's driving handle.
Target; Bike Delivery Workers 
For arriving their destination, they have to use smartphone when they are driving. So, many delivery workers use smartphone holder on the bike. Furthermore, To drive safely, the drivers should install the side mirror mount on the bike. Side mirror help drive consider back situation.
Off the Shelf; Bike Mirror and Smartphone Mount
Through researching the off the shelf item, I find the opportunities from them.
Mirror Mounting and smartphone mounting would be equipped with various angle hinge system and strong structure for holding weight of mirror and smartphone. Users will be able to control the mounting easily. 
Combining bike mirror and smartphone mounting, I would like to propose four ideation sketches; I - shape mounting, T - shape mounting, V - shape mounting, Y - shape mounting. The ideation prototypes would mount on the bike handle.​ In the four ideation, I had to pick one prototype. The prototype would be user-centered, sturdy, and more efficient control when the driver uses the prototype. 
Quick Prototype Models & Test
I tested four quick prototype models on the bike handle. How to connect on the bike handle? Which prototype will be used most efficiently? Should there be a distance between the mirror and the phone stand? Is it supposed to be close? If the driver uses this product, what would be the most efficient way to use it? 
I - Shape Design is the best prototype among the quick prototypes. First, the bike drivers can control the mounting prototype most easily because the smartphone and mirror mount are close. Second, even though the I-shape prototype has combination functions, the role of each mounting fulfills enough functions. Third, the I - Shape mounting's structure are most compact and strong.
Advanced Ideation Prototype Sketch
I-shape mounting has various functions; 360-degree rotatable side mirror, 180-degree rotatable smart phone mounting, and strong install base holder. 
The most important design part is flexible rotatable hinge and sturdy mounting structure for holding smart phone and side mirror.
Advanced Ideation Prototype Model & Test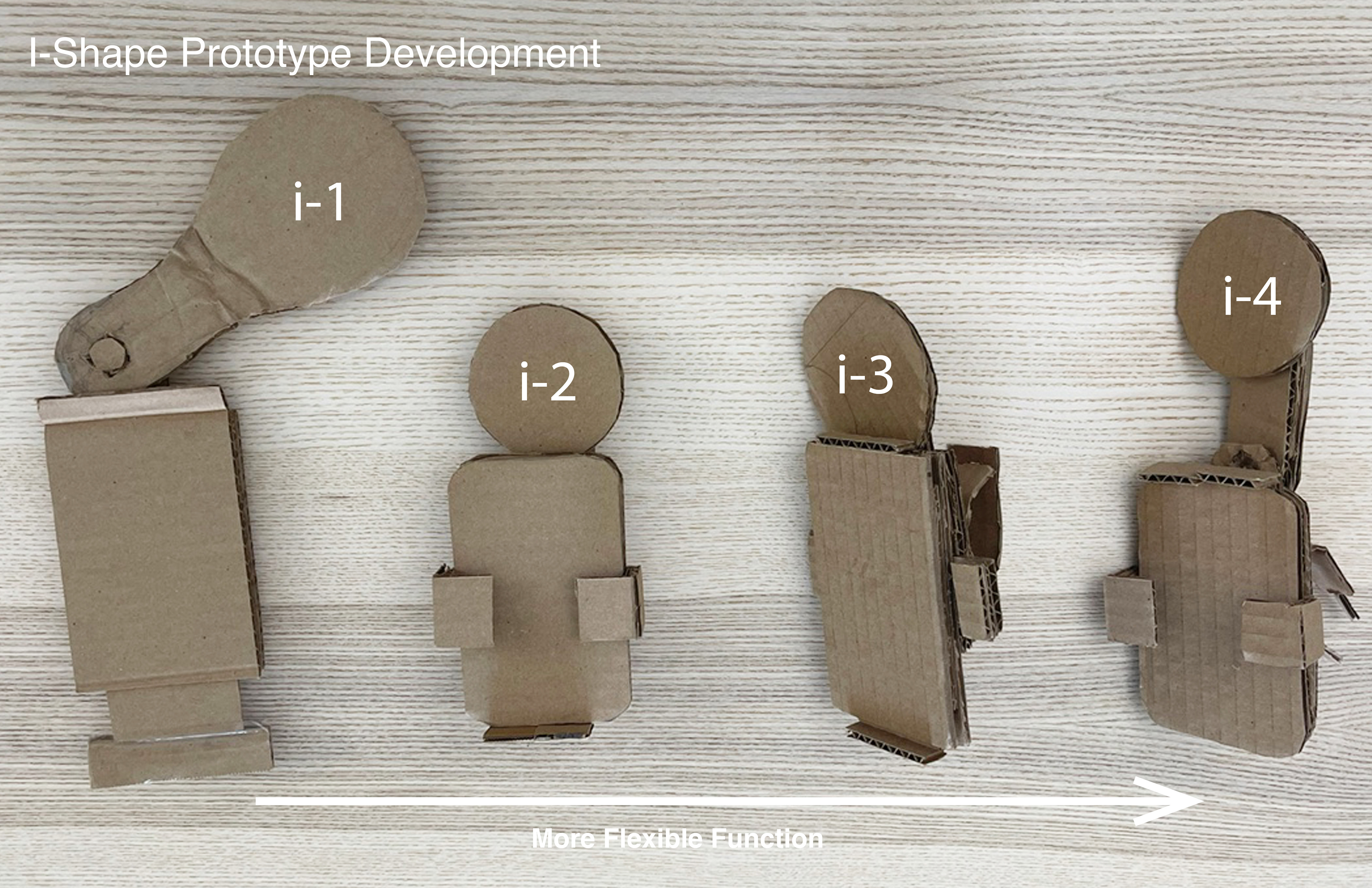 User Experience with Vector
FINAL RENDERING -VECTOR-​​​​​​​